User Interface
Cigati PST File Viewer Software has been designed with one of the most simple and easy to use interface. It has been developed in such a way that even a novice user can use this tool without any technical expertise.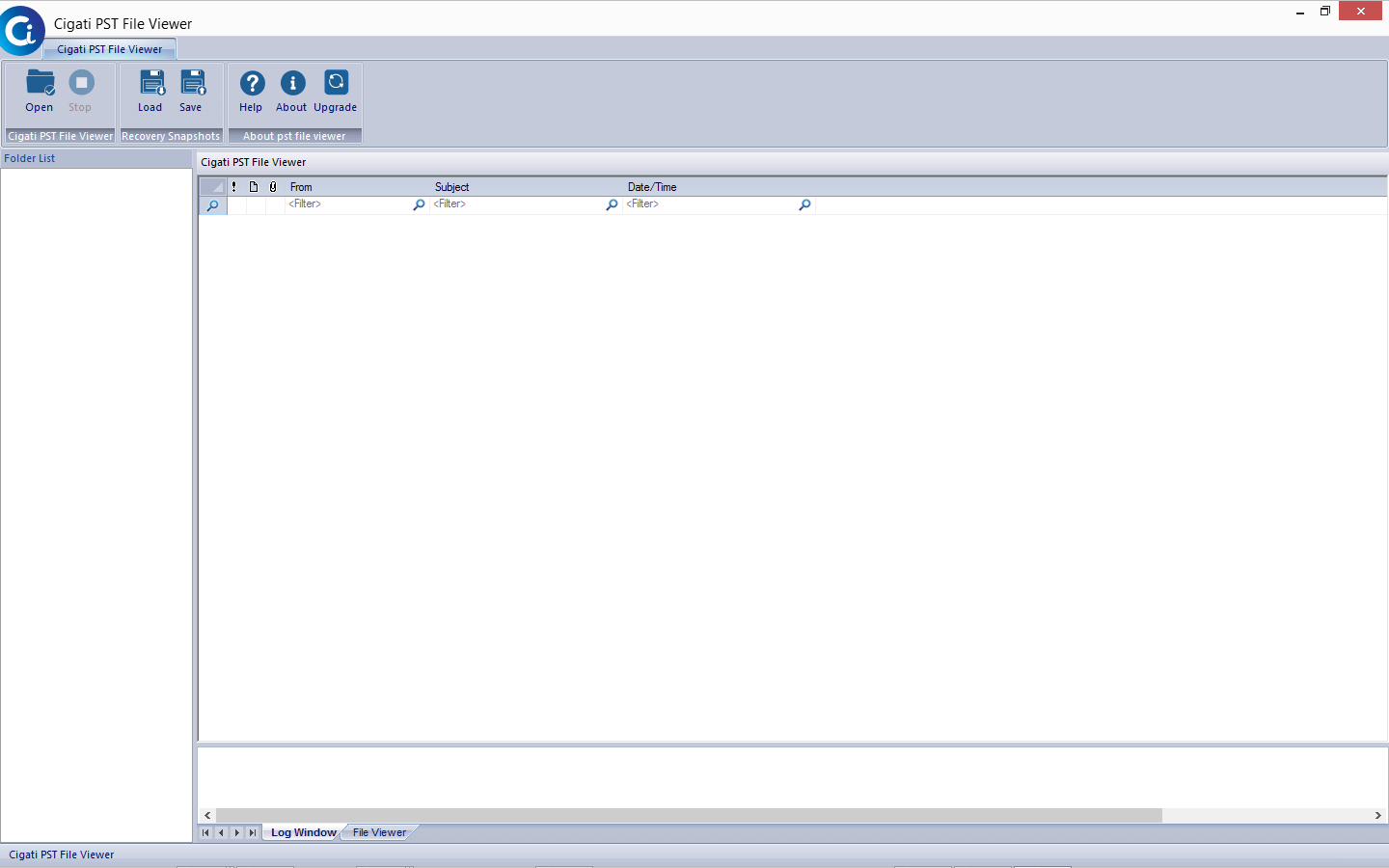 The application contains Menus that let users to access various other features that the software is providing.
Menus
When you launch the software, you will find the below Menu options for the following features:
Open: The Open button has been designed to open and select PST files which you want to view.
Stop: Click on the Stop button to stop any given process running in the software.
Load: The Load button can be used to load snapshots of the entire scanning process.
Save: You may use this button to take & save the snapshots of your scanning process for later use.
Help: Click this button to open the user help guide.
About: This menu displays you the About section of the software.
Upgrade: The Upgrade button is helpful for users who are looking to upgrade the free PST File Viewer to PST Recovery Tool.