Proven Method to Export Email from IMAP to Gmail Account
If you are using an IMAP email account and want to migrate your data to a Gmail account, this article will be helpful for you. Here, we discuss the proven method to export email from IMAP to Gmail account.
An IMAP account uses the IMAP mail server for email. Some examples are Yahoo Mail, Outlook, Gmail, etc. There are several options to migrate email from an IMAP account to Gmail. You can choose any method as per your choice. You can also add IMAP account to Gmail.
Here we will describe the easy and the best way to export the IMAP emails. But before that, let us understand the reasons for an IMAP migration. Also, you can Save IMAP Mailbox Data in Outlook PST.
Why Do You Need to Export Email from IMAP to Gmail
Besides being fast and effective, Gmail has several advantages over other IMAP email providers. You must understand the main reasons why Gmail is better than others. Some of the prominent causes are listed below.
Compared to IMAP email clients, Gmail offers the best mailing services. It is fast, effective, and free of cost. So, you need not pay a monthly subscription to continue the emailing service.
By migrating your data to Gmail, you can synchronize it with other products of Google. You can take advantage of services like Google Drive, Photos, Contacts, etc. Other IMAP emails do not offer such features.
Gmail is comparatively more secure than other email clients. Also, the developers update the software regularly. So, you should export IMAP email to Gmail.
Because of the above reasons, you should migrate emails from your IMAP account to Gmail. Now, we will explain the best solution to import IMAP email to Gmail.
Cigati IMAP Backup Tool
Cigati IMAP Backup tool is the best utility to export email from IMAP to Gmail. It can migrate complete mailbox items, including attachments, contacts, calendars, tasks, etc. Besides that, you can export your IMAP emails to multiple file formats and email clients. The tool offers various exclusive features to facilitate migration.
Salient Features of Cigati IMAP Backup Tool
The utility allows you to migrate the IMAP emails to Gmail and other email clients. Moreover, you can create a backup of your mailbox data and save it into various file formats.
It offers the Remove duplicate mail option to leave identical emails while migrating files. It identifies the emails based on To, cc, bcc, subject, etc.
You can set a backup schedule that will automatically start the migration at the specified date and time. This feature reduces your time and effort. Also, you can set a frequency for regular migration.
The Mail Filter option facilitates users to export only selected emails. The mailbox items lying within the specified date range will get migrated, and the remaining will get skipped. It leaves all the unnecessary emails and saves only valuable data.
The simple and interactive user interface makes it possible for everyone to use the software without any issue.
Now let us learn the procedure to export email from IMAP to Gmail.
How to Migrate IMAP to Gmail Account
Download and Install the Cigati IMAP Backup Tool. Run it as administrator.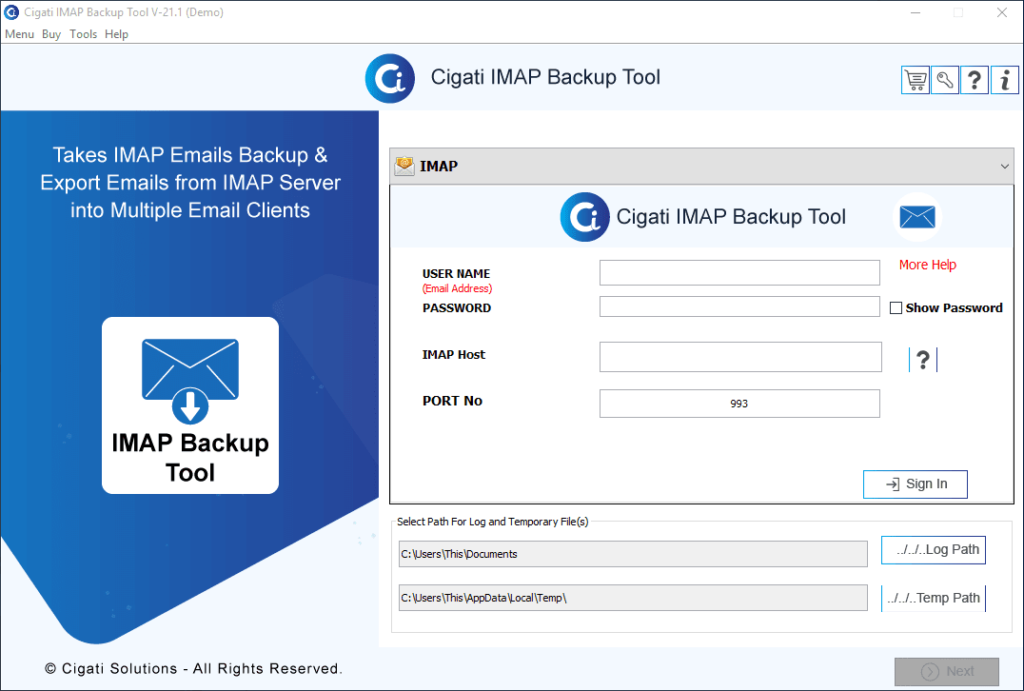 Enter your login credentials and press the Sign In button.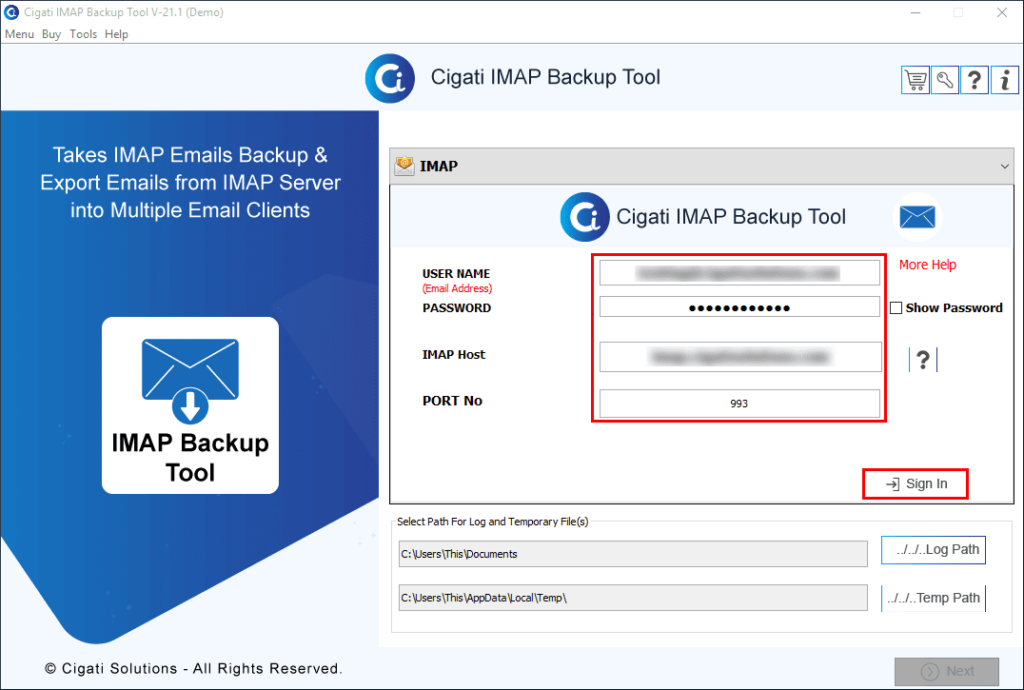 You will see all the mailbox folders. Select the desired folders and press the Next button.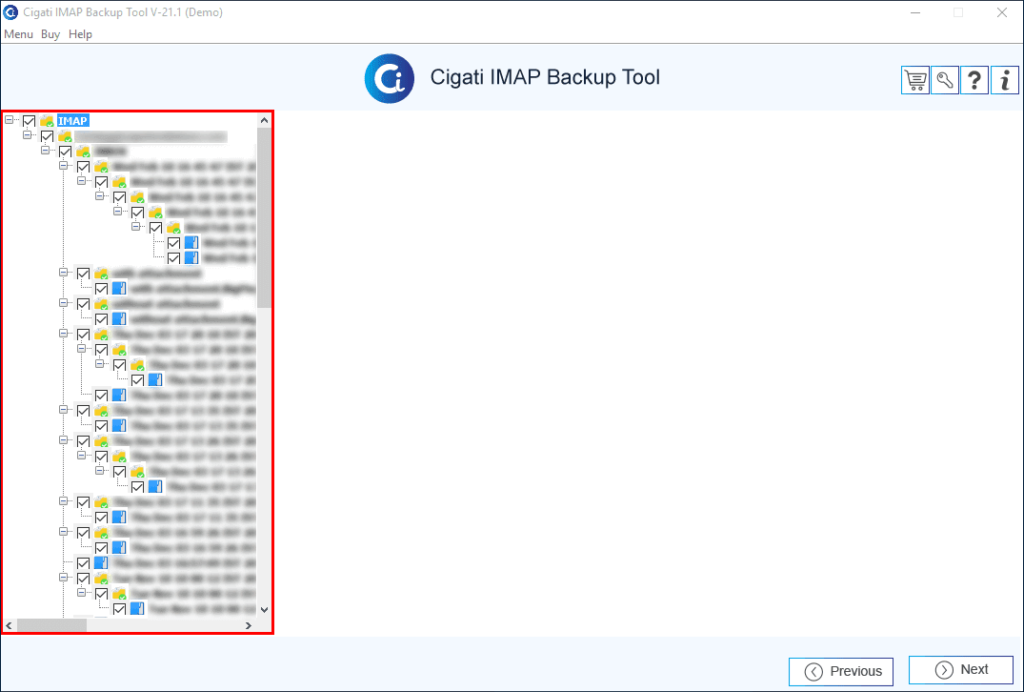 After that, choose the file format or email client in the Save/Backup/Migrate As option.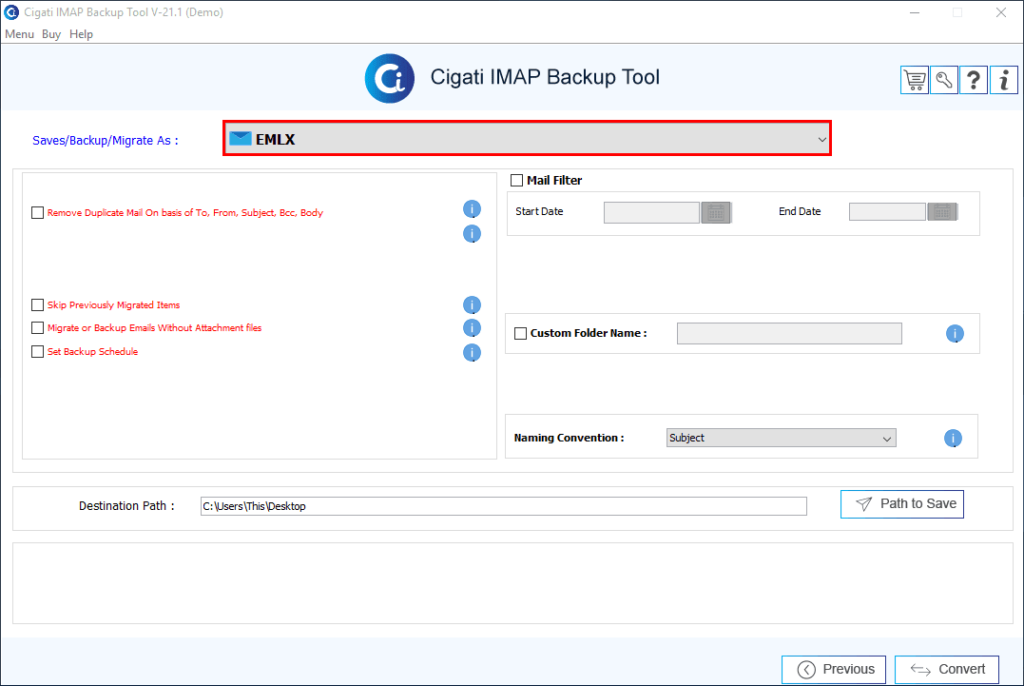 Select all the additional features of the tool as per your preference and proceed further.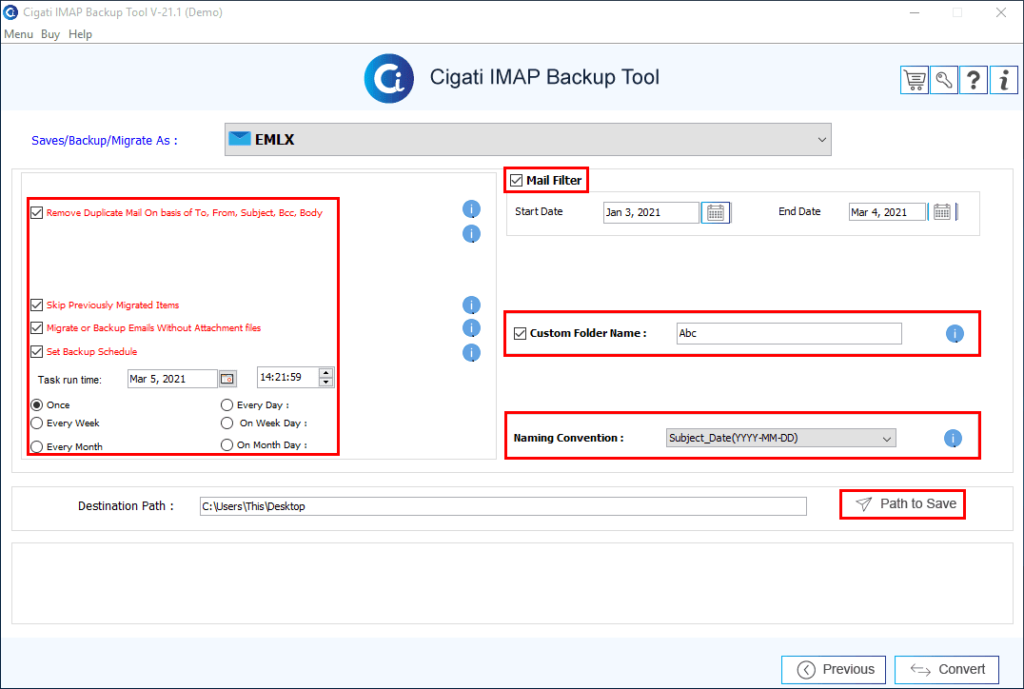 At last, click on the Convert button to start the migration.
After completing the conversion, you can download the report by the Download Report button.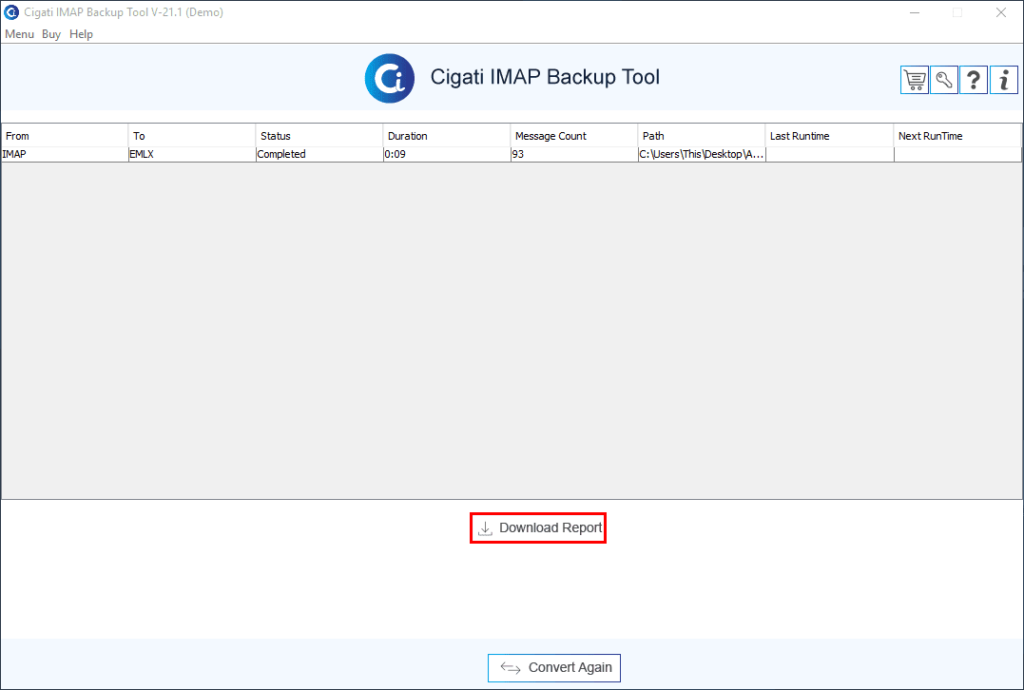 Conclusion
While migrating from IMAP to a Gmail account, you may have different methods. However, the best way to export email from IMAP to Gmail is by using the Cigati IMAP Backup Tool. It is the most effective and easy-to-use software for migrating IMAP emails to Gmail. The utility has a trial version to evaluate the functioning and features of the full software.
Realted Post