How to Open MSG File on Mac With 3 Manual Methods
MSG files are used by Outlook to archive and store emails and other mail data. These files are widely used even though it is difficult to open MSG File on Mac. The major reason behind the difficulty in opening the MSG file is that the Mac systems are based on Apple's proprietary mail app or "Mail". And it allows only limited imports of additional formats for files that have mail.
Some users receive MSG files through email on their Mac PC but due to the lack of resources, they can not access them. But now several solutions can help them to open MSG files on Mac. In this write-up, we will discuss some methods to open Outlook MSG File on the Mac operating system. Let's discuss the methods in the below section.
Free Manual Methods to open Outlook MSG on Mac
There are several ways to open Outlook MSG on Mac But here we will discuss the easiest solutions and you can use any one of them.
Method #1. Install MS Outlook on Mac.
You can access the MSG file on MS Outlook without any difficulty. All you need to do is install the VMware tool on Mac and execute a parallel desktop as Windows. After the installation completes, use Windows Outlook and export the MSG file into it. This method costs nothing to open all the emails and attachments of the MSG file on Mac one by one.
Method #2. Download Windows Live Mail on Mac.
Another way to access Outlook MSG on Mac is to Download Windows Live Mail on Mac operating system. MSG files can be easily accessed on Windows Live Mail. You can access the entire email along with all attachments on Mac. And for this, you need to use the VMware tool to download Windows Live Mail on Mac.
Method #3. With Sea Monkey Application to Open a .msg File on Mac.
Now, Let's discuss the last but not least manual approach i.e, Sea monkey application to MSG file on Mac
Launch the Sea Monkey Application into your Mac PC.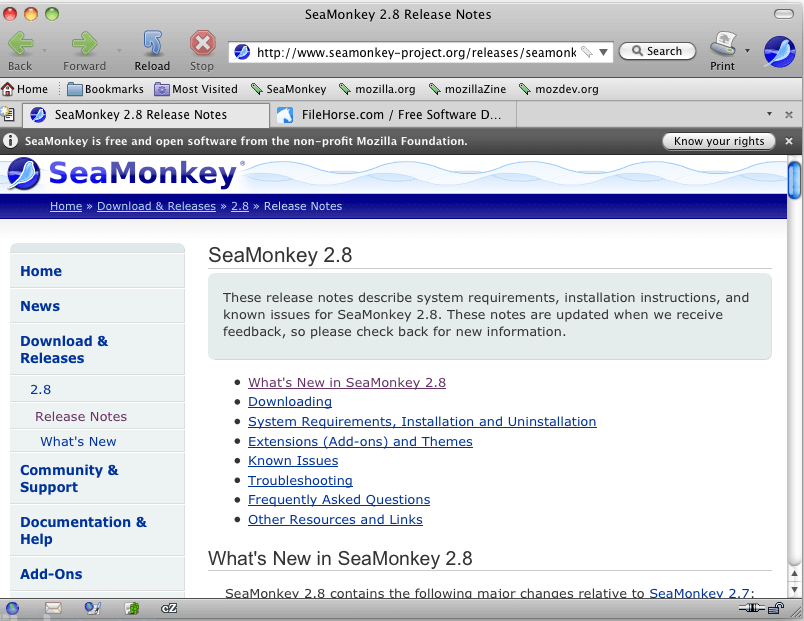 And then go to the Windows Tab.
Select the Mail and New Groups from the Windows tab.
When you configure the email account then press on Cancel.
Now, view File on the top left corner to see the drop-down menu.
From the displayed drop-down menu choose the Open File option.
Choose the MSG file that you need to open.
Once you successfully import the MSG file to Sea Monkey, you will easily open all the emails present in it. So here we discussed the three most simple and easy manual techniques to open msg files on mac. But similarly to other manual techniques they also have some limitations. Let's see its limitation in the next section.
Limitations of Manual Solution:
There are several limitations but some of the major limitations are as below:
This method needs technical expertise, so if you are a novice user then you will face difficulty.
If you fail to execute any of the steps then you may deal with the data loss issue.
These methods are quite a time-consuming and lengthy process.
So, to avoid these limitations you can also use a professional solution to open MSG File on Mac. Let's discuss the professional method in the next section.
How to Open MSG file on a Mac using a Professional Approach:
Mac MSG Converter is one of the most trusted and widely used professional solutions for every MAC user. The application is designed and developed with a smart algorithm that imports and saves MAC MSG files into various file formats such as EMLX, MBOX, PST, HTML, PDF, EML, and MHT.
This converter also allows you to import MSG files directly to various email clients such as Yahoo, Gmail, IMAP, Thunderbird, and Outlook. You can easily access the MSG file on Mac.

Conclusions:
Here in this write-up, we discussed the different methods to open Outlook MSG on the Mac operating system. You can use any of the methods according to your requirement.
Realted Post