What to do if your Outlook contacts get deleted? Would you like to recover deleted contacts from Outlook? If yes, then this guide will suggest the best manual solutions. We've come across many top solutions to retrieve deleted contacts in Microsoft Outlook.
Microsoft Outlook is the most popular email client for sending and receiving emails. Also, it store, organize contacts, calendars, tasks, journals, etc., in its mailbox. Contacts are an important resource for any user that stores all beneficial information related to the recipients. But sometimes, accidental deletion of contacts causes a big problem for users. This deletion may be done by accidentally pressing shift+delete keys together. So it becomes a necessary task to restore Outlook contacts.
Proven Ways to Recover Deleted Contacts from Outlook 2010
Follow the below ways to recover Outlook contacts:
Method 1: Retrieve Deleted Contacts into Outlook Deleted Items folder
Accidental deletion of the contact moves deleted contacts to the Deleted Items folder in your mailbox. It is the first phase to find the deleted contact or recover deleted contact list in Outlook. Follow below steps to find the deleted contacts:
Initially, on the left-hand side of the window, choose the Deleted Items folder to display all contents of a folder. If there are many items in the folder then do the following:
Use Search Deleted Items box or click CTRL + E to find all deleted items that you want to recover.
Arrange them by the Icon column to group all contacts in the Deleted Items folder.
Whenever you find every contact group then right-click on it and choose Move and Other Folder option.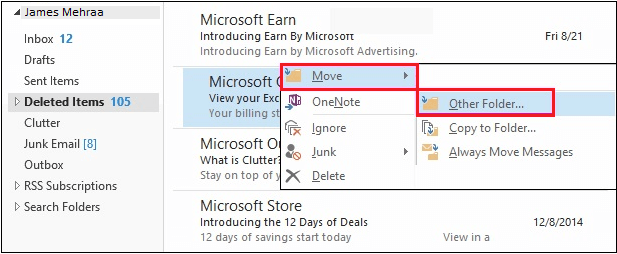 Then move the contact list back to your contacts, hit on Contacts, and then tap the OK button.
These steps will retrieve deleted contacts in Outlook 2010 and also for other versions like Outlook 2016, 2013, 2007, 2003, etc. Sometimes users want to recover permanently deleted emails in Outlook, this can be done manually.
Method 2: Recover Deleted Contacts that are Permanently Deleted
Search the lost contacts in the Recoverable Items folder of Microsoft Outlook. This is the hidden folder in which contacts are transferred when you execute one of the following actions:
Initially, remove a list of contacts from the Deleted Items folder.
Then clear Delete Item folder
Choose it and permanently delete a contact & press Shift+Delete keys together.
Follow the below steps to retrieve deleted contacts in Outlook 2010 Recoverable Items folder. These steps also work for Microsoft Outlook versions like Outlook 2016, 2013, 2007, etc. :
Initially select the email folder list in MS Outlook, and then choose Deleted Items.
Make sure that Home is selected. Then go to Recover Deleted Items From Server.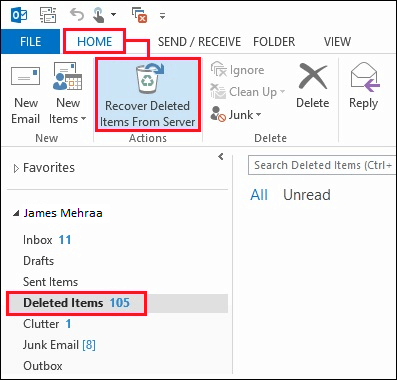 For finding missing contact in Recover Deleted Items window, select the Subject column header to sort all items. Then going to look at the contact name.
You can also sort by From column and then look at all the empty entries.
At last, select the contact that you want to recover, hit on Restore Selected Items, and then tap the OK button.
Method 3: Using Cigati Outlook Email Recovery Tool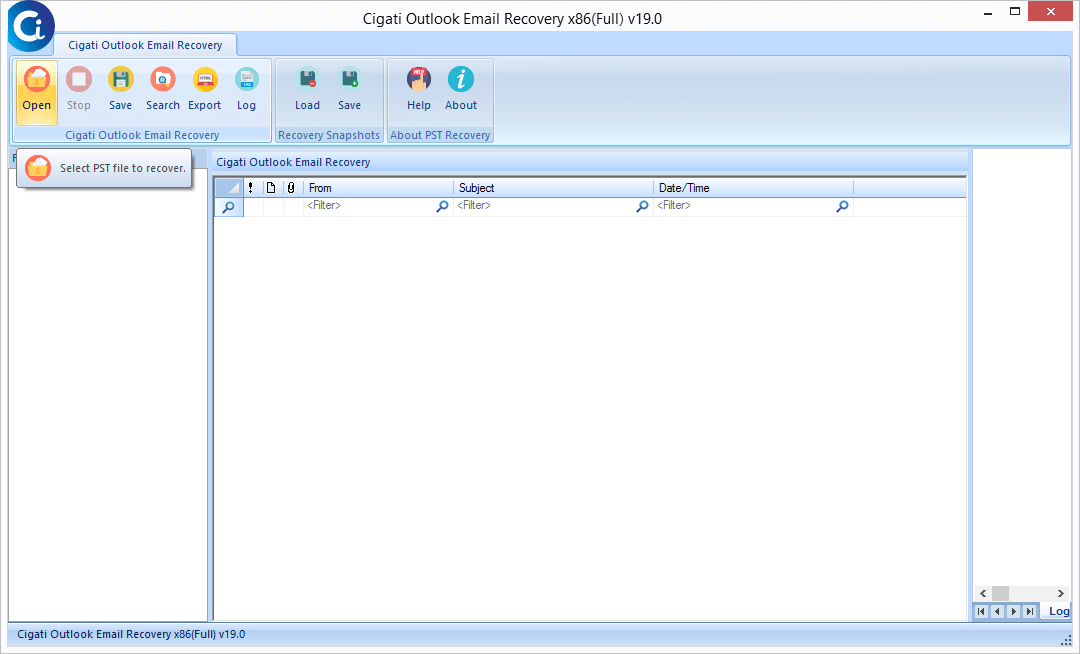 Manual Methods have many drawbacks experienced by many users. As these are time taking processes that includes lengthy steps to recover deleted contacts from Outlook PST. Thus, users want a direct and short solution. So, we have come across a solution i.e Outlook Email Recovery to recover deleted items and also recovers deleted emails as well. It is an instant and the safest solution that ensures no loss of data.
Conclusion
We have discussed first the reasons to recover Outlook contacts then we explained all the manual ways for it. After that, a direct way to get back your deleted emails and contacts have been mentioned. We hope this guide will help you the most to solve your concern.