Are you thinking about making a switch from Hotmail to Yahoo Mail? Then, this blog is here to resolve your concerns. We are going to show you the two best methods to migrate Hotmail to Yahoo. But, before that, let us find why the user chooses Hotmail.
Why does the user prefer Hotmail?
Hotmail, with its launch day in 1996, has become one of the world's largest email service providers. The idea came alive by efforts of web entrepreneurs Jack Smith and Sabeer Bhatia. It was one of the first programs that offered electronic mail via the Internet. From 1997 it became a part of Microsoft and, stays, a product of the MSN family. MSN Hotmail has been a popular webmail service for nearly 15 years and has accepted millions of users around the world.
In past events, consumers have indicated that their Hotmail account is not fully secured. Although Hotmail strives to improve its security situations, users look for an alternative with Yahoo mail. So, then let us begin the methods you can use to migrate Hotmail to Yahoo.
Steps to Export Hotmail Account to Yahoo Mail
You can perform these steps to migrate Hotmail emails to Yahoo accounts.
Begin Yahoo Mail after that, Go to your Yahoo Mail account and click Settings.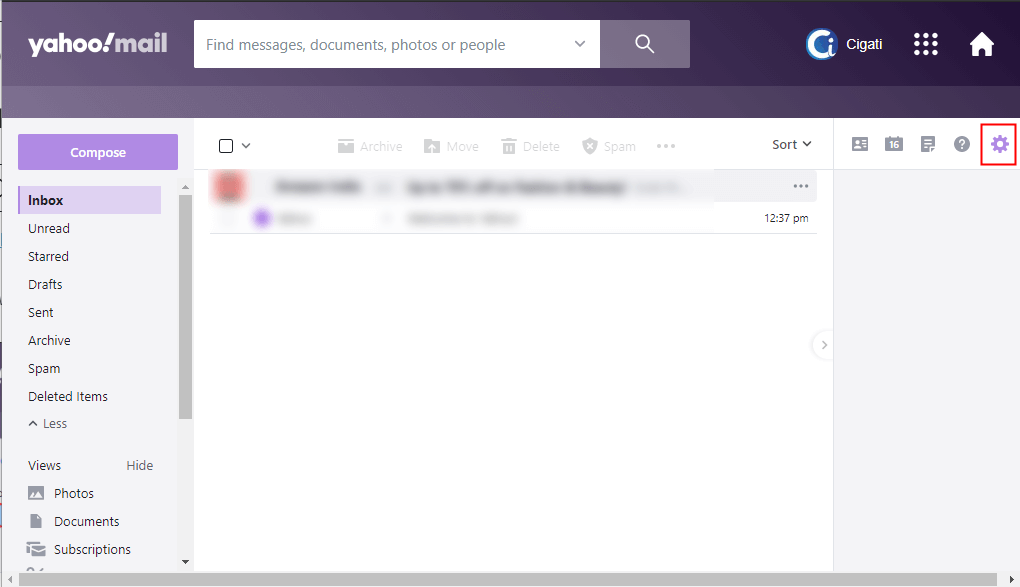 Track down the Mailboxes tab and click "Add Mailbox".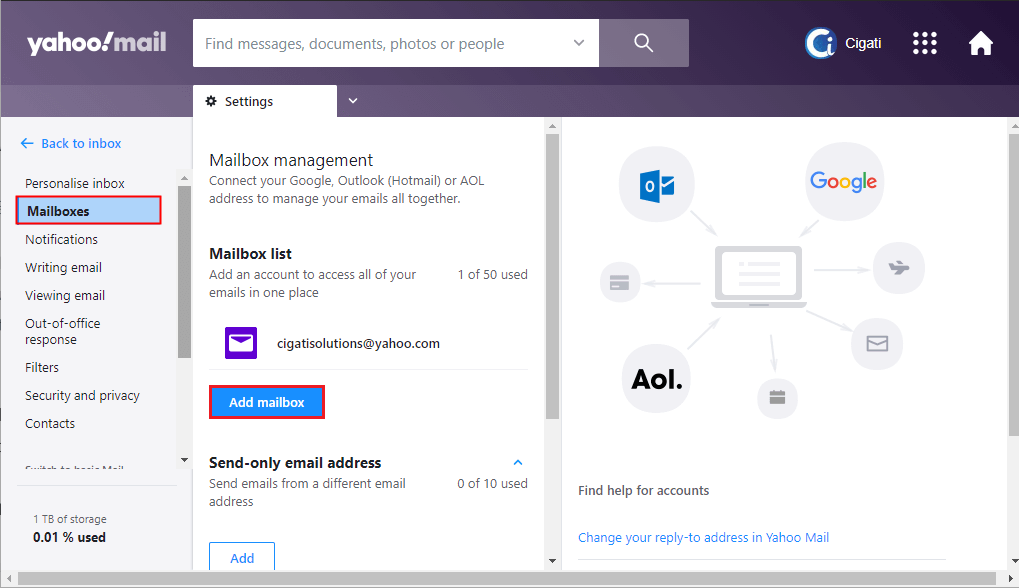 Tick Outlook.com from the menu.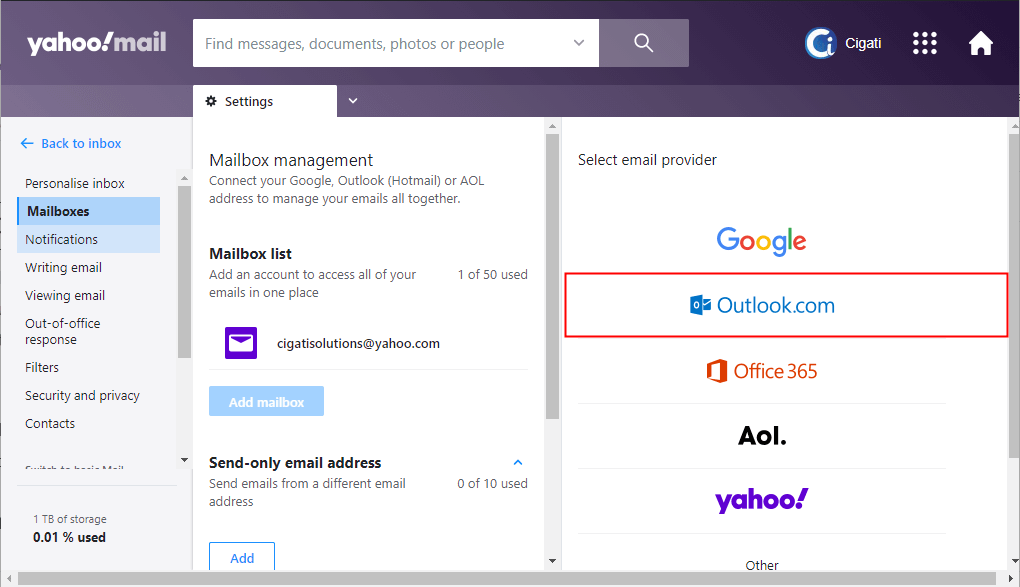 Write your Hotmail email address that is required to import data, then click on Next button.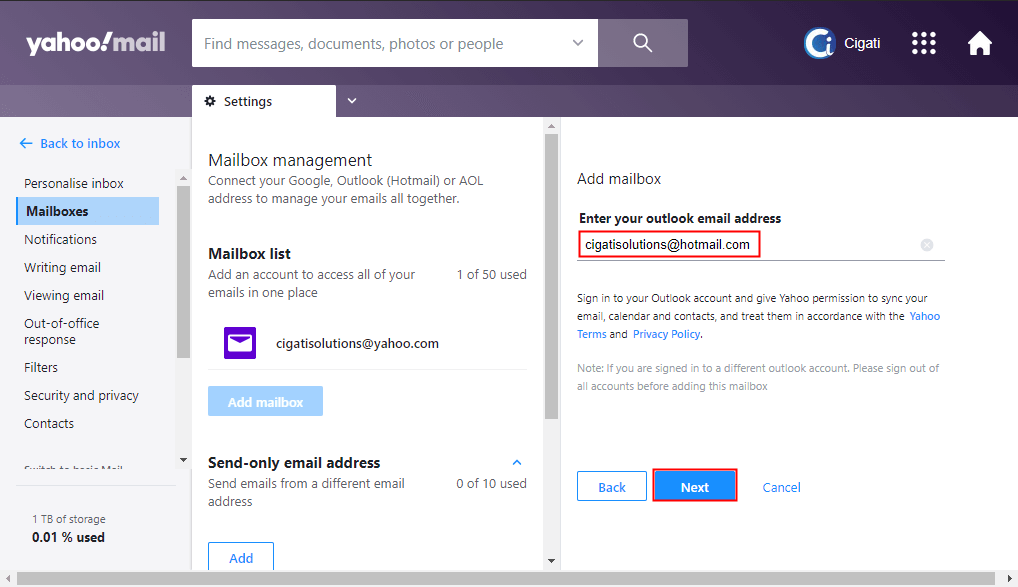 Here, Enter the password and click Yes to start synchronization.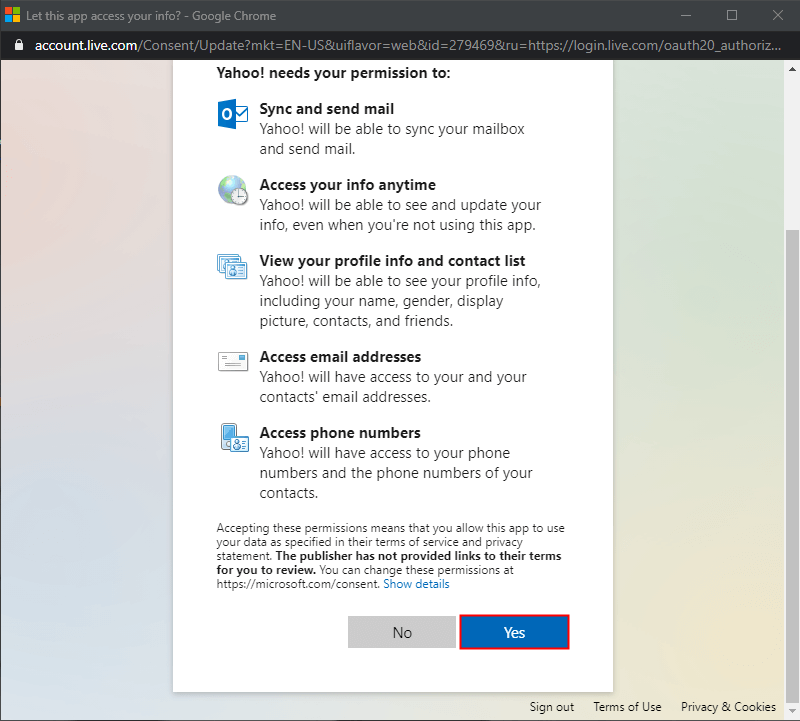 Done, Yahoo Mail starts importing Hotmail mailbox folders.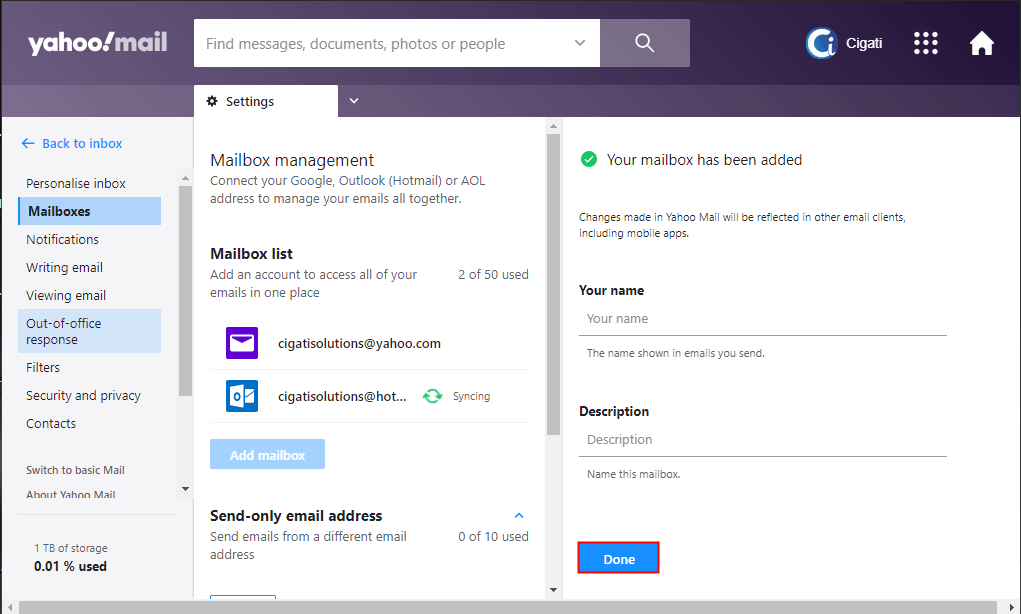 The method is simple to use, but often users may find that they have data issues due to limitations. What are these data problems users face? Let us introspect the limitations of this manual method.
Limitations of Manual Steps to Import Hotmail Account to Yahoo
Email Filter Option is not there for Selective Migration.
The process is slow and can take up to 2 days to complete.
No choice for Selective Mailbox Folder Selection Option
So, what could you do to get a limitation free solution? Do not lose hope, as we have resourced a more instant and restriction-free solution with Hotmail Backup Software. This tool is a package of technical algorithms that give you instant and accurate results. It is capable of filtration of data from Hotmail to Yahoo Mail in one go. Let us see the features and working of the tool.
Why Choose Cigati Hotmail Backup Software?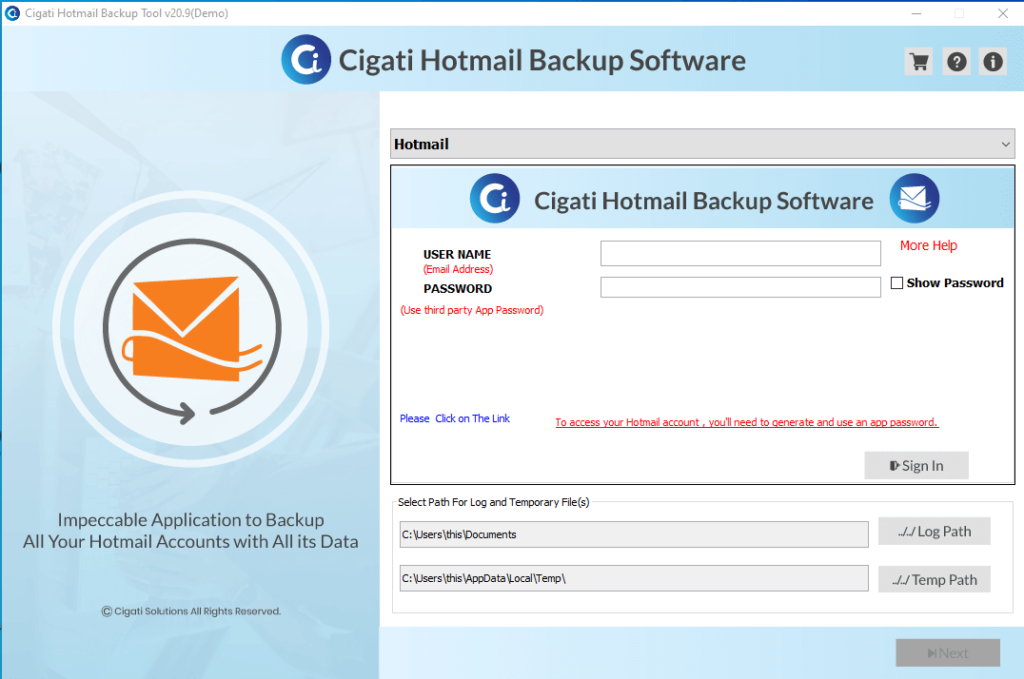 Cigati Hotmail Backup Software comes with the following advantageous Features:
Easily download all your emails and attachments from Hotmail to Yahoo Mail.
Added with Data range feature, for giving you the choice of data selection.
Feature to Pause and Resume Backup, for an advantage over a poor internet connection.
Let me show you the working process of the tool.
Transfer Hotmail to Yahoo with Cigati Hotmail Backup Tool
The working steps of Hotmail Backup Software are simple to follow:
First, download and do the installation of the Hotmail Backup Tool. After that, we have to enter the credentials of our Hotmail Account and switch on the Login button.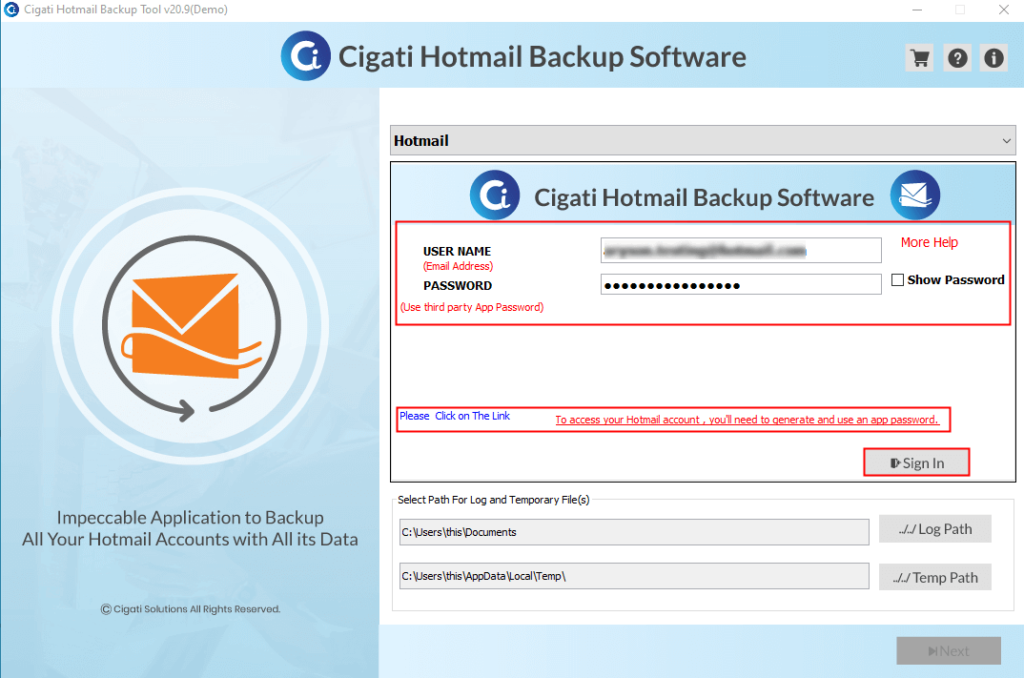 Explore the Folder from the Hotmail Account, which you want to convert.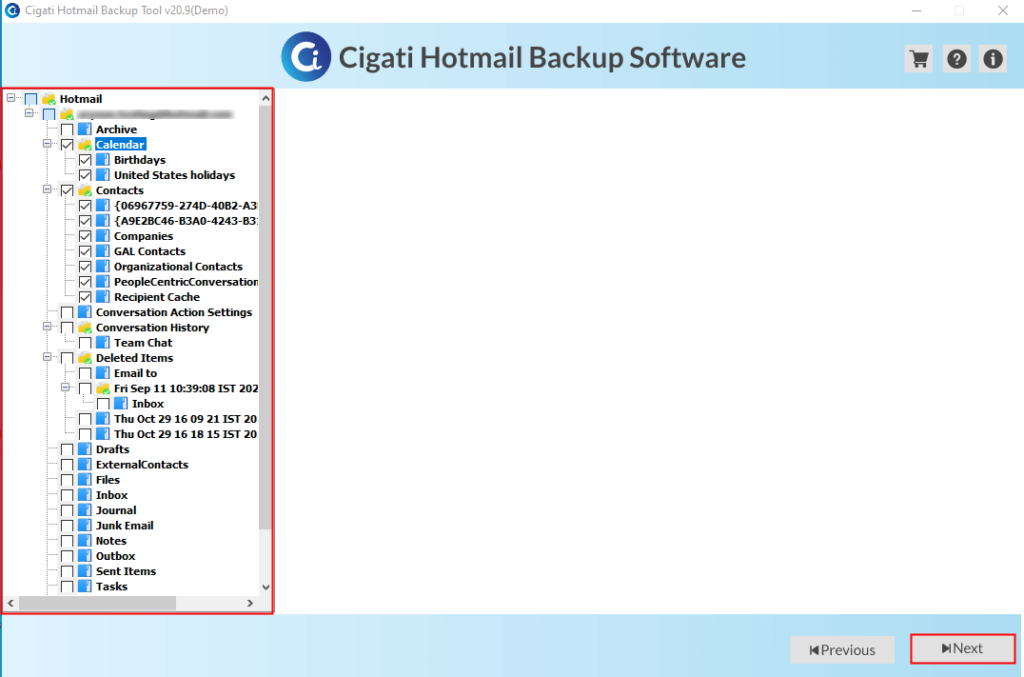 Now, it gives you a choice to select the File Format in which we want to save the Hotmail Backup Files.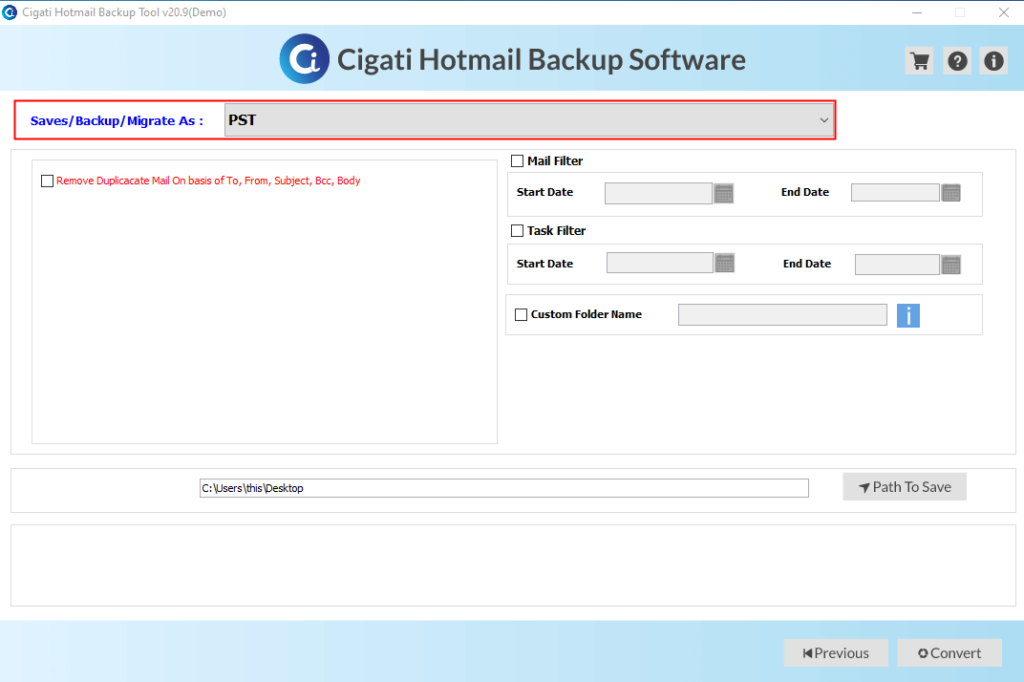 Now, pick the Date Range feature if you want to filter any emails and can use the Name Conventions Option to Rename the File. Once it complete, click on the Next Button.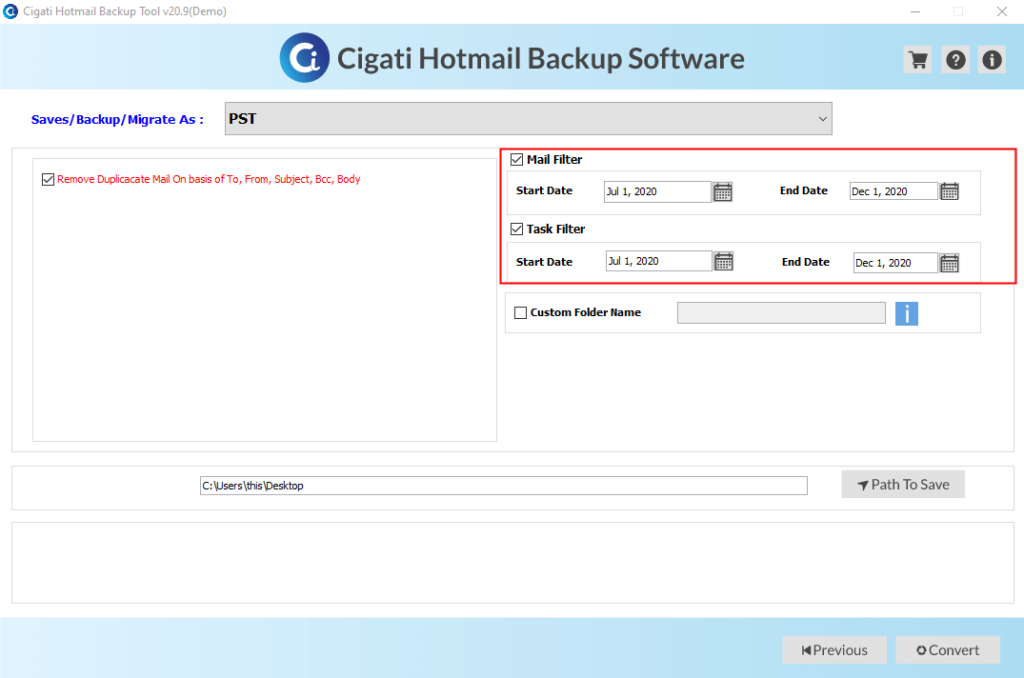 Now, the software begins saving can be displayed in the bar.
After the whole saving process complete, a confirmation message will appear on your screen.
For Emails
Log in to your Hotmail account.
After that, we need to select the Yahoo Email Client in which you want to move Hotmail Files.
Enter the login credentials of the Yahoo Email account.
After the whole saving process gets done, you will be able to see Hotmail files on the Yahoo email client.
You can now log out from the Hotmail Email backup. Later, close the application by clicking on the cross on the top right corner.
Voila! You have completed the process of transferring Hotmail to Yahoo Mail without any data loss issue. You can make use of Hotmail Backup Software to create a backup of selected folders by date.
Conclusion
Hotmail users often want to open emails with Yahoo due to various reasons. We have shared here manual methods to switch Hotmail data to Yahoo. But, these methods cannot work if you want to apply filters. So, we recommend you to always opt for the Hotmail Backup Software to get data filtered and accurate results from Hotmail to Yahoo Mail.