How to Recover SQL Database in Suspect Mode?
What to do with the Database in suspect mode? We have written this blog intending to help you with SQL Database Suspect. Whether you are working with an organization or are the owner of one. You must be saving all your valuable financial as well as colleges or employee information on a database.
SQL Database can often go into the suspect mode, halting your information inflow and outflow. So, read this blog till the bottom and learn new methods. Also you can deal with the Microsoft SQL Server error 926 with the best possible solution.
What is SQL Database?
A database is a system to store and take care of data that includes any kind of information.
SQL is a domain-specific language, used to communicate with a database. It has become the standard language for relational database management systems. The SQL commands supports performing tasks such as updating data on a database or retrieving data from a database.
You get several features in SQL Database, which are the reasons behind its popularity among the end-users. Let us get to know what are some of these features.
What are the uses that you get with SQL Database?
There are various reasons that you will agree with using SQL Database. Some of them are:
You can store information by creating databases.
It promotes the maintenance of databases.
SQL Database aids in analyzing the data through SQL Server Analysis Services (SSAS).
It supports generating reports through SQL Server Reporting Services (SSRS).
It facilitates to carry out ETL operations through SQL Server Integration Services (SSIS).
But once the SQL Database gets hit with the Database in suspect mode. Then you cannot access any information stored within it.
What causes SQL Server Database Suspect?
When the SQL Server Database Suspect condition occurs, it means that the recovery process has been initiated but not completed successfully. In such a scenario, the administrator is not sure whether the database will be restored. Therefore, we will shown you several reasons that causes SQL Database Suspect problem :
Due to Sudden Power Outage
System Issues
Because of Improper shutdown of SQL Server System
Low Disk Space Issues
Transaction Log File is Missing
SQL Server Crash
Hardware Failure
Database Files are inaccessible
SQL Server Database Operation Failures
We need to get the SQL Database Suspect Mode to Normal mode query. For that, we need to find proper methods to do so.
Steps to Repair the SQL Database into Suspect Mode:
When you have got SQL Database in Suspect condition, then you have to follow the following steps:
Step 1: Switch on the Emergency Mode of the database. Now, do these:
Load the Microsoft SQL Server Management Studio and connect your database
Pick the "New Query" option.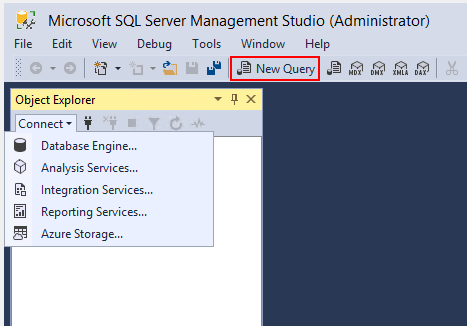 Here, you have to turn off the suspect flag on the database and switch it to EMERGENCY. For that, you have to write as:
EXEC sp_resetstatus 'db_name';
ALTER DATABASE db_name SET EMERGENCY
Step 2: Execute the function Consistency Check on the Master Database as:
DBCC CHECKDB ('database_name')
Step 3: Change the database to Single User Mode, and then roll back the previous transactions as:
ALTER DATABASE database_name SET SINGLE_USER WITH ROLLBACK IMMEDIATE
Step 4: Backup the database as the next operation might cause data loss.
Step 5: Run the Database Repair allowing some data loss as:
DBCC CHECKDB ('database_name', REPAIR_ALLOW_DATA_LOSS)
Alert:

You will lose all information after the above step, so do ensure to take a database backup before this step.
Step 6: Turn the database into Multi-User Mode.
ALTER DATABASE database_name SET MULTI_USER
Step 7: Freshen up the SQL database server and check the connectivity of the database.
These steps will repair the Suspect database. But, if the SQL server device files are badly corrupt, then the solution can't recover the SQL database from Suspect Mode to Normal. In such a case, try the Cigati SQL Recovery to repair your database and recover lost records.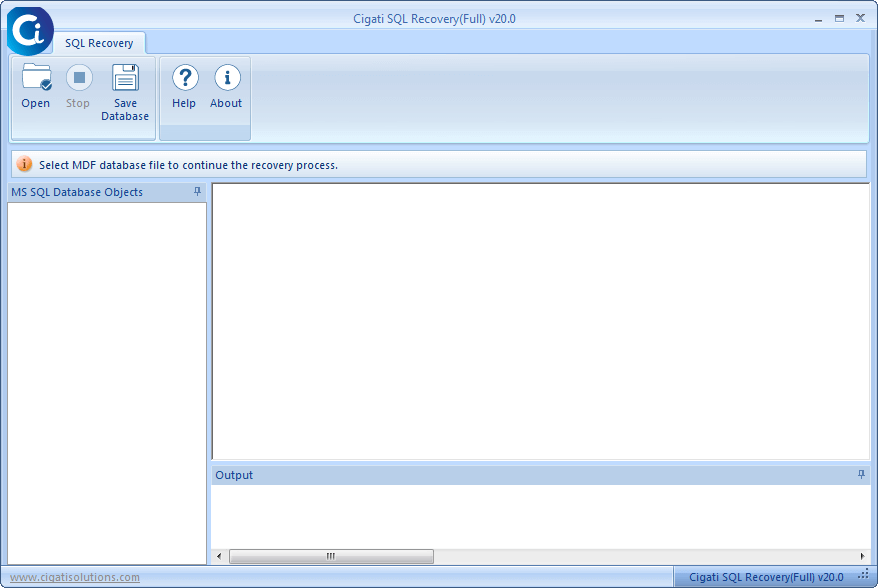 Conclusion
The Database in Suspect Mode leaves a user puzzled with many questions. But, you can resolve it with the implementation of 7 manual steps. These steps do not guarantee a proper solution if the SQL Database is badly corrupted. We recommend you to always rely on the Cigati SQL Recovery tool to repair SQL Server Database Suspect. With it, you get an instant and 100 percent SQL database back to normal.
FAQs – People Also Ask
Why does a database go into Suspect mode?
Most Common reason behind this occurs to be that the primary filegroup has become damaged due to which the database cannot be recovered during the startup of the SQL Server. The database can get in the SUSPECT state for a multiple of other reasons, which can also include: a damaged LOG file or a damaged MDF file.
How do I fix the database in suspect mode?
You need to –
– Make Database Online in EMERGENCY MODE.
– Carry out the Consistency Check Using DBCC Command DBCC CHECKDB.
– Take the Database in SINGLE_USER Mode to ROLLBACK TRANSACTION.
– Create a Full Backup of the User Database, which was marked Suspect Before.
– Implement DBCC CHECKDB WITH REPAIR ALLOW DATA LOSS (Caution: It will result in Data Loss)
– Change the database now into Multi-User Mode.
What is database suspect mode in SQL Server?
A Suspect SQL database makes you aware that the database recovery process has been initiated but not finished successfully. It requires users to fix the issue and repair the corrupted Log or MDF files.
How do I get rid of the suspect flag on my database?
You can fix this with the help of the manual methods given in the above blog.
Realted Post