Configure Yahoo Mail in Outlook 2016/2019 – A Step by Step Guide
Are you looking to configure Yahoo to Outlook? If yes, then follow the blog to do so.
MS Outlook has earned the support of its users because of its frequent features and advantages. If you consider this, you must have a Microsoft account ID to use Outlook. Outlook maintains the majority of the email addresses. Furthermore, it gives them the same interface, features, and advantages as an automated Exchange Server of Microsoft 365 account.
Moreover, Yahoo email is still a top-level email client service that most of us are using. If you own a Yahoo account, then you do not require to login into the web browser again and again. Besides, you can add the account in Outlook to easily access your emails.
Let's have a look at the steps to add Yahoo Account to Outlook.
Read Also: How to Export Yahoo Calendar to Outlook
How to Create App Password
First, to configure Yahoo to Outlook, you need to perform some tasks before. There is a two-factor authentication permitted in Yahoo. Then, you are required to create a new app-password for use while accessing the Yahoo account from several applications.
First, In Account Security, choose 'Generate app password.'
2. Select Outlook Desktop from the drop-down list. Then tap on the Generate button.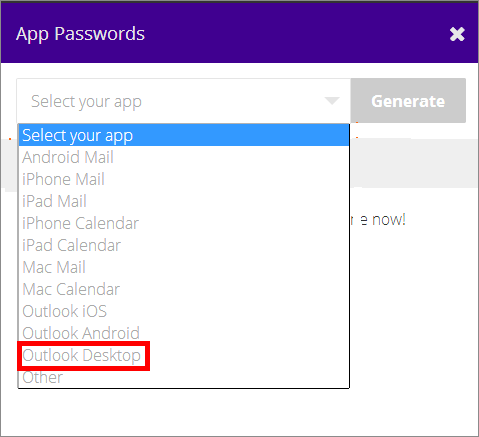 3. Note down the created password for further use of Outlook. Click Done.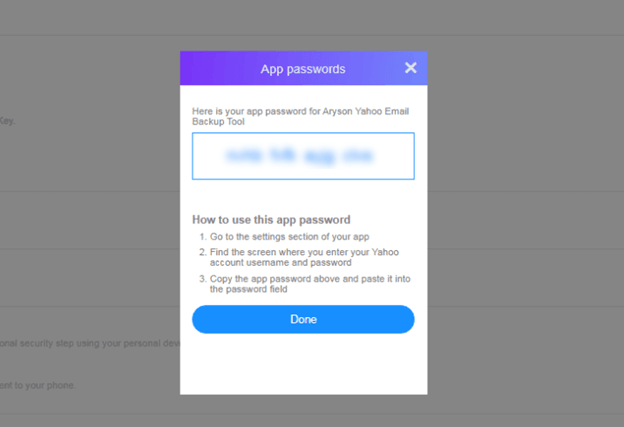 Steps to Configure Yahoo to Outlook
Here is a direct method to configure your Yahoo Mail account in Outlook. Apply the below-mentioned steps to do so:
First, In Outlook, tap File in the toolbar. Then, tap Info > Add Account.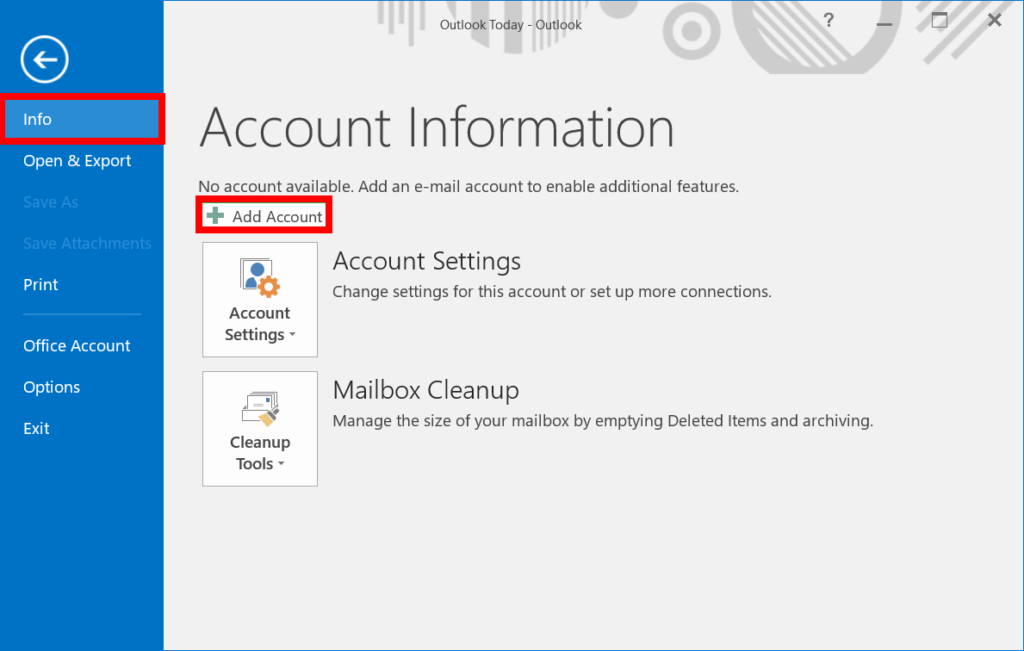 Log in with your Yahoo account and click Connect.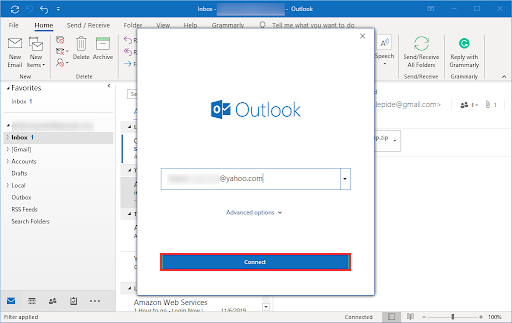 Your account is attached successfully. Hit Done and start accessing your Yahoo emails in Outlook.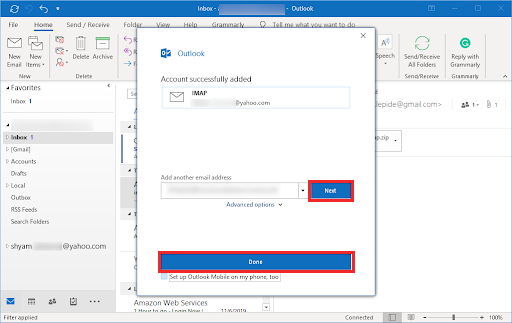 Whenever you are facing any connectivity issue to configure Yahoo to Outlook then, you should add the account manually. In the manual process, it is necessary to specify the incoming and outgoing email servers and their port numbers.
First, Input your Yahoo email address, check the option Let me set up my account manually. And click Connect.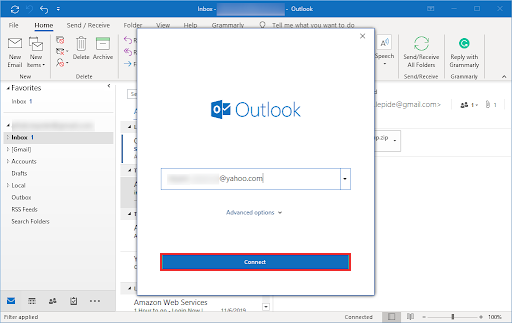 2. Choose IMAP from the given options.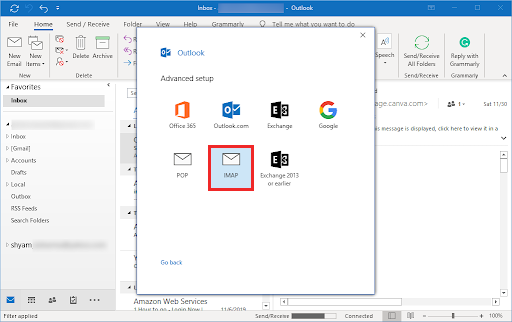 3. Enter the App-Password which you had generated earlier. Then, tap Connect.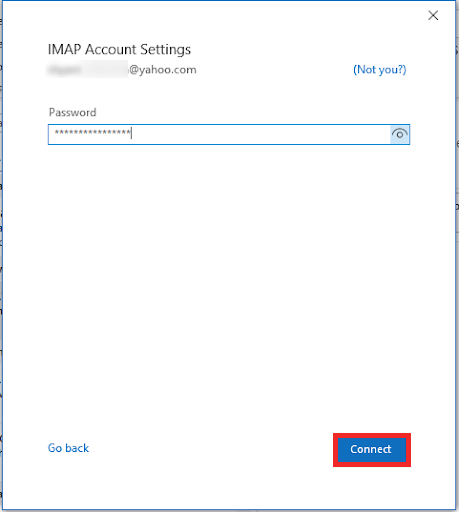 4. If you face any connectivity issue, then you should select the Change Account Settings option.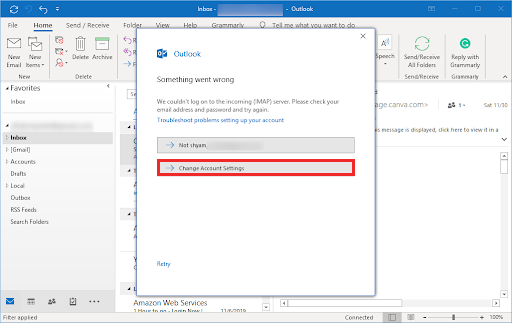 5. In the IMAP account setting, fill the required details.
Incoming mail – imap.mail.yahoo.com; port number – 993.
Encryption method – SSL/TLS.
Outgoing mail – smtp.mail.yahoo.com and its port number as 465.
Encryption method – SSL/TLS.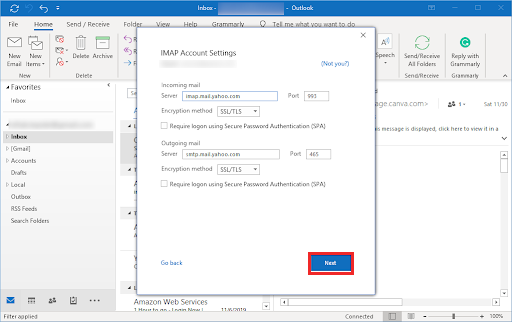 6. Tap Next.
7. Enter the password of the Yahoo account again and tap Connect.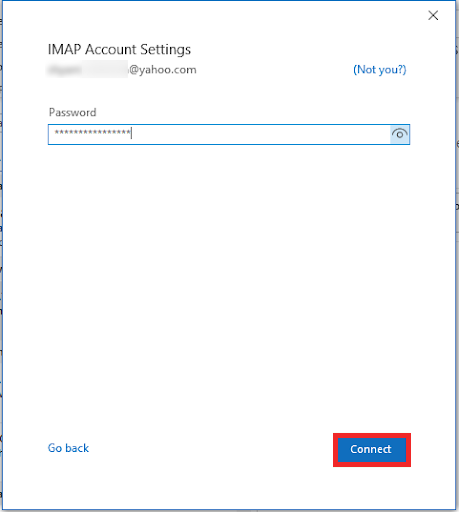 8. Now, you have successfully Configured Yahoo to Outlook. Tap Done and start accessing your Yahoo account in Outlook.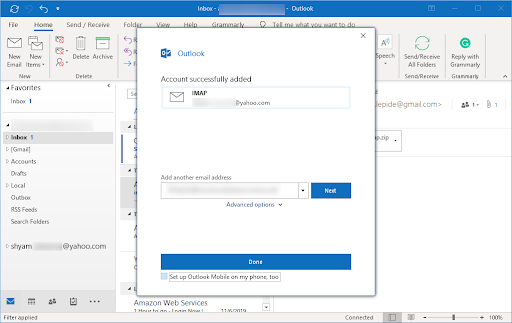 How to Configure Yahoo Account in Outlook 2019
In Outlook 2019, the process of adding a Yahoo account is similar to that of Outlook 16.
First, In Outlook 2019, tap File>>info>> Add Account.
Enter your Yahoo account email address and hit Connect.
Input your Yahoo account password and tap Connect.
When the Yahoo account is attached in Outlook, tap Done.
Yahoo confirmed that more than 2 billion of its accounts were harmed, due to the theft activity in accounts. That's the reason for backup, why we should take Yahoo mails security seriously and store a backup of the emails at proper intervals. So, you can use the Cigati Yahoo Email Backup Tool. It will list all the messages in your mailbox and export them securely to a PST file.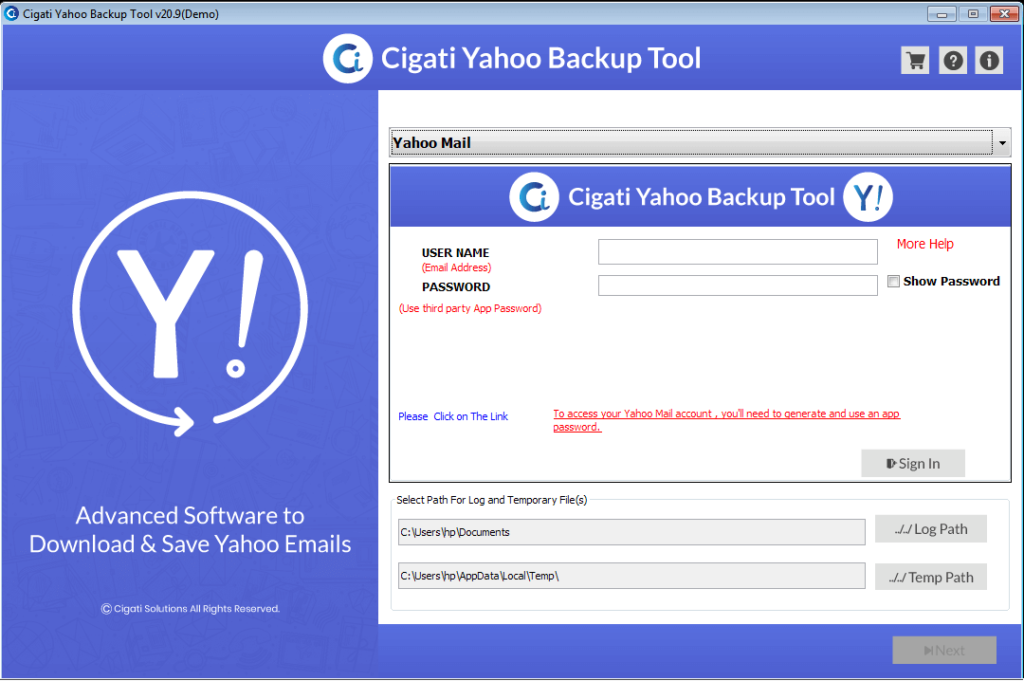 Attributes of Yahoo Email Backup Tool
It offers a Date range filter to sort important Yahoo emails.
Capable of importing Yahoo email data to Gmail, Outlook, IMAP, Thunderbird, Zimbra, etc.
Facilitate with an option to rename the resultant file after backup.
The data integrity of the file is maintained during the conversion process of the tool.
In Between, the migration process maintains a hierarchy of folders.

Final Words
The above manual steps will help you to set up Yahoo email with Outlook. If you follow the procedure accurately, then surely you will be able to access your Yahoo mails in Outlook. In the Yahoo mails, there is a lot of data corruption some time by self error, and some time may be any technical issue. So, to resolve this issue, you can use a tool (Yahoo Email Backup Tool). This tool helps you to take the backup of your Yahoo mail in PST and many more file formats.
Realted Post